About Omnirobotic: The Autonomous Manufacturing Company
We're not about delivering systems, we're focused on building a platform that helps manufacturers – and society – grow.
Rooting Robots in Autonomy
Our team has a long history in this space. Omnirobotic's co-founder, Francois Simard, started out by building an autonomous robot for his university's team in the International Autonomous Walking Machine Decathlon. By the year 2000, he founded Orus Integration, a company specialized in 3D Vision for Automatic Machine Control.
A Track Record of Robotics Innovation
In 2005, self-programming equipment designed by Francois' team won United Technologies "Most Innovative Project" Award. Within a few years, Orus Integration had sold multiple self-programming systems using 3D robot guidance. Orus was acquired by a robotic welding company in 2010 to build self-programming structural steel welding equipment.
Delivering Systems That Transform Output
In 2015 Laurier Roy and Francois Simard delivered an autonomous paint robot to Decoustic, a subsidiary of French multinational Saint-Gobain. All this laid the early groundwork for a new category that some of the world's best manufacturers now need to get their jobs done: Autonomous Manufacturing, one to which Laurier and Francois sought to bring to bear their decades of experience delivering dozens of unique deployments and visiting hundreds of factory floors in making the most versatile robotics platform ever.
We're driven to give manufacturers of all types – including high-mix – more autonomy through the power of autonomous robotics.
New Possibilities for
Industrial Robots​​
In 2016, Francois and Laurier joined forces to found Omnirobotic. By 2018, they launched their first product: the OmniPainter. In 2019, Shape-to-Motion Technology. And with systems in production but so many more waiting in the wings, Omnirobotic launched AutonomyStudio™, enabling manufacturers and integrators to build their own autonomous systems with AutonomyOS™ – unleashing the power of robotics across vast new industries.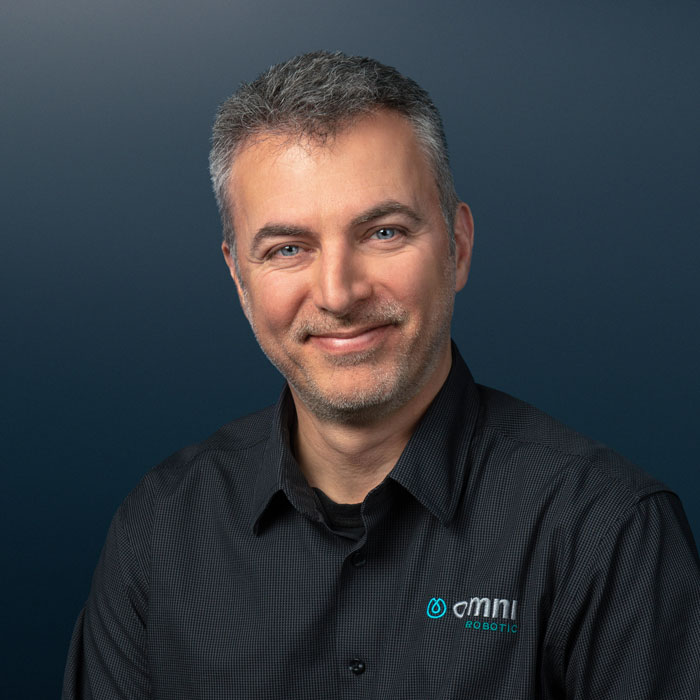 Francois
Simard
François Simard is an entrepreneur who founded his first innovative company in the manufacturing sector in 2000. A graduate of the École Polytechnique de Montréal in robotics engineering, his passion about the development of autonomous robots led him to participate in several international university competitions. Francois has extensive knowledge of the manufacturing industry, having visited more than 400 manufacturing plants in the aerospace, defense, automotive, food, and semiconductor industries. His passion for artificial intelligence and robotics led him to co-found Omnirobotic in 2016.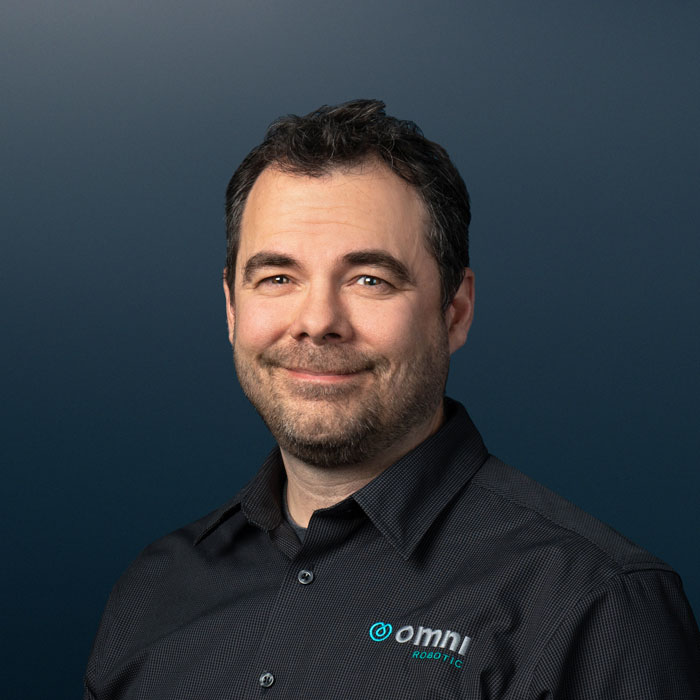 Laurier
Roy
Laurier Roy graduated from the École Polytechnique de Montréal in computer science. Laurier brings more than 15 years of experience in complex and large-scale systems. He is a software architect with a deep understanding of client-server systems, 3D modeling, and visualization, parallel computing and multithreading. Laurier began to work on AI engines for autonomous robotics in 2013 and co-founded Omnirobotic in 2016.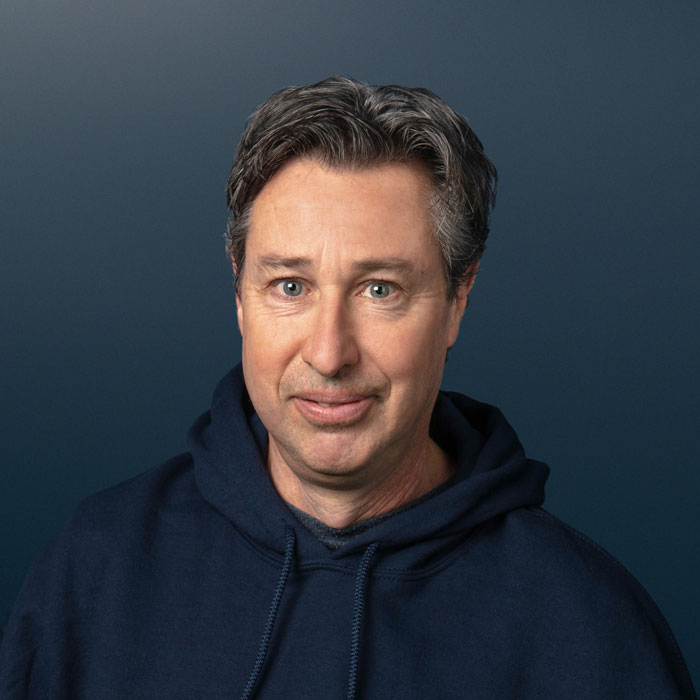 Pierre
Ravary
Pierre Ravary has served in a variety of high-level financial and operations roles since earning his accounting credentials from HEC Montreal in 1990. Most recognized among these would be his role as CFO at Toon Boom Animation, one of the world's leading animation design and storyboard softwares, used by studios at Fox, Universal, Lucasfilm, UbiSoft and more. Pierre also serves as an advisor to multiple innovation-driven companies through his Managing Partnership at Korelation Capital, while also serving as Omnirobotic's CFO.
Creating the Future for Autonomous Manufacturing
Omnirobotic is leading the way in making autonomous manufacturing a reality. Contact us, join us, leave your contribution – true success comes in living with passion and making an impact. By letting humans set the goals and robots do the work, we can all find ways to make the life better.
* These fields are required.